MSW Programs in Maine
Maine Masters in Social Work (MSW) Programs MT - Best Graduate Degree Schools

University of New England
The University of New England School of Social Work is accredited by the Council on Social Work Education to offer the Master's Degree in Social Work. It's the only graduate program in social work in the state of Maine that offers concentrations in both individual, family, and group practice and organizational and community practice.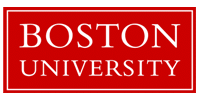 Boston University - Master's Social Work
The Online Master of Social Work Degree from BUSSW is designed for professionals with at least two years of supervised work experience in human service or social work settings.
The University of Maine
School of Social Welfare
Address: 5770 Social Work Building, The University of Maine, Orono, ME 04469
In the masters program (MSW), students are educated for social work as advanced generalist practitioners prepared to work across multiple systems (individuals, families, small groups, organizations, and communities) in social work roles such as administrators, clinicians, and supervisors